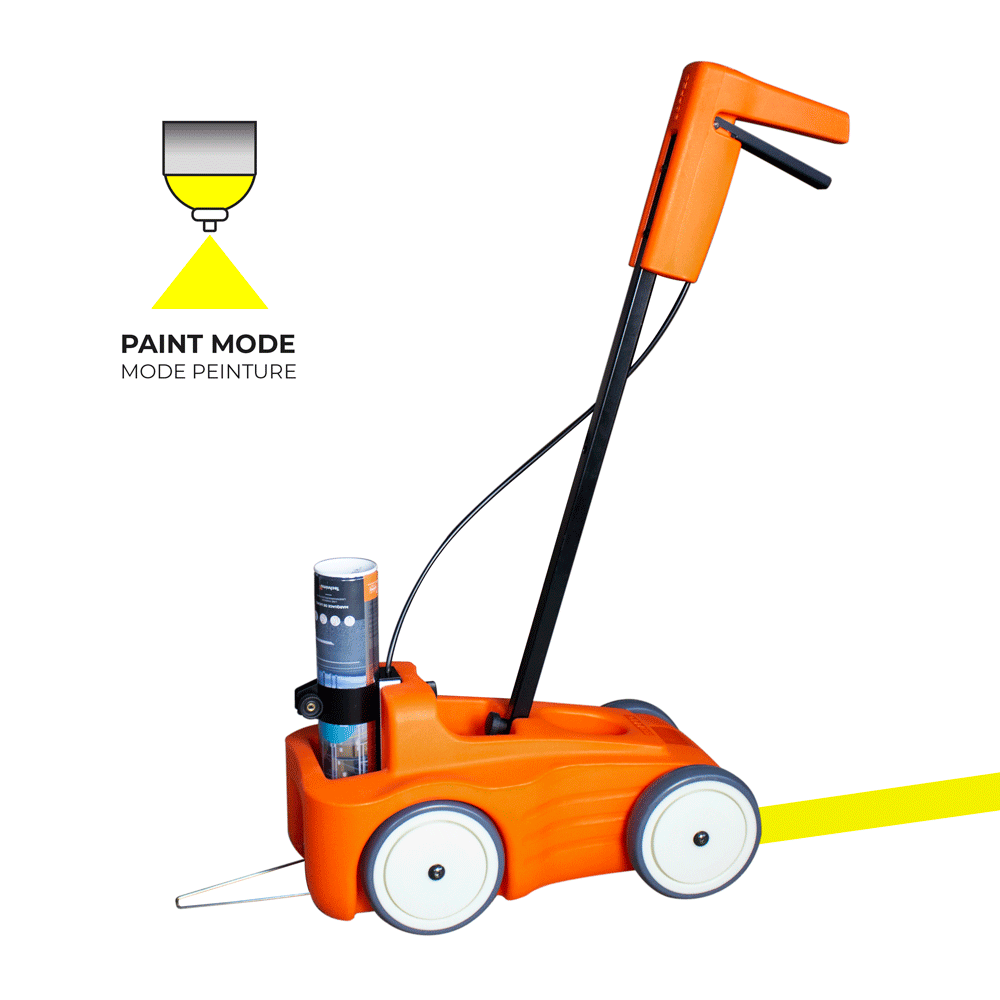 The SOPPEC DRIVER™ trolley was developed to perform a straight marking. Through its stability and compact design, it secures a perfect application, quickly and easily on all industrial grounds. Designed for line marking with aerosol paint using the SOPPEC TRACING PRO paint it can also be set up with the floor marking tape applicator to extend the use indoors, in your workshop or warehouse areas.
For the first time on the market, with the tape application module for the SOPPEC DRIVER ™, the user is enjoying two quick and simple application modes with one single trolley:
The ground marking paint for line marking on parking or industrial grounds, outdoor or indoor.
The self adhesive tapes for Workplace Safety marking or Visual Management (LEAN) on smooth
surfaces indoor.