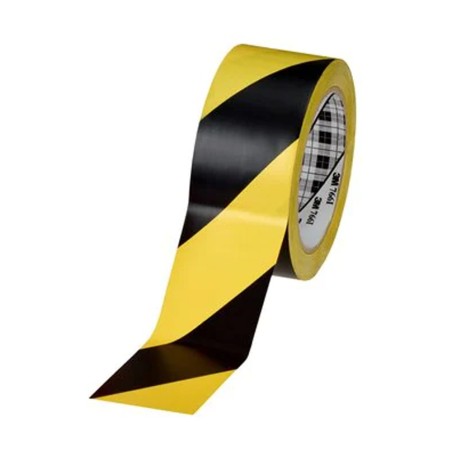  
Floor Marking Tape
Adhesive marking tape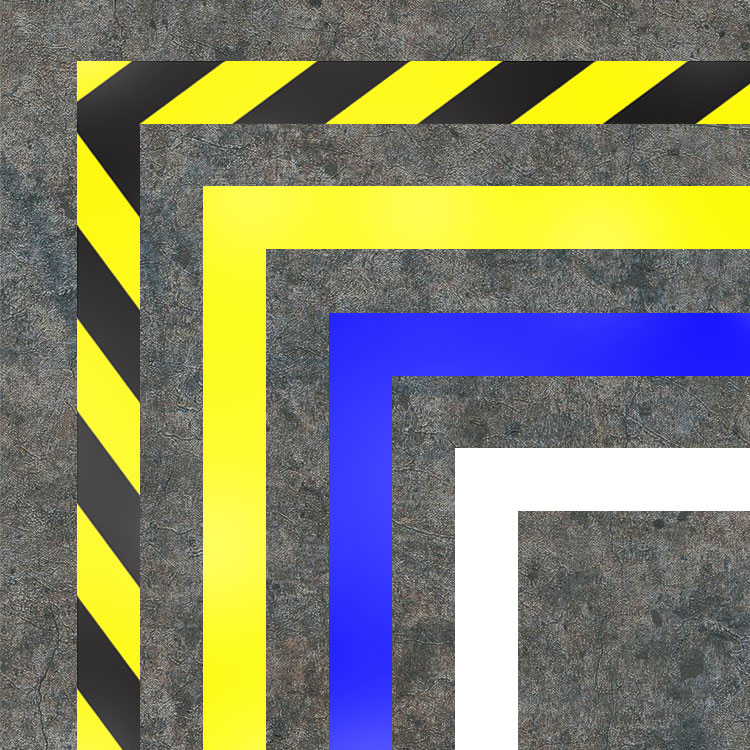 ADHESIVE MARKING TAPES : 
A QUICK AND EEASY TO APPLU SOLUTION
SOPPEC offers a range of adhesive floor marking tapes, ideal solutions for marking and signage in companies, industries and factories...
These marking tapes allow to apply lines on the ground and to highlight obstacles, dangers as well as to define traffic paths.
SOPPEC floor marking tapes are a quick and easy to apply signage solution.
Highly resistant, the floor marking tapes are a solution adapted to high traffic areas.
Although they are adapted to industrial environments, SOPPEC adhesive floor marking tapes are also a good short-term marking solution.
When they are no longer needed, they can be easily removed and leave no adhesive residue.
CHARACTERISTICS
OF THE MARKING TAPES
Vinyl/PVC adhesive tape consisting of a vinyl film and a rubber adhesive mass
Presented in the form of a particularly flexible and versatile adhesive roll.
Ideal material as an adhesive tape for electrical insulation.
PROPERTIES
OF THE MARKING TAPES
Does not leave residues
Resistant to abrasion
Good sealing
Good conformability
Good chemical resistance
OUR FLOOR MARKING TAPES
ADAPT TO THE SOPPEC DRIVER™ TROLLEY
Designed for SOPPEC TRACING PRO line marking spray paint, the SOPPEC DRIVER™ can also be equipped with a marking tape applicator, ideal for completing floor marking in your workshops or warehouses.
The SOPPEC DRIVER™ trolley is THE SOLUTION that guarantees straight marking. Its stability and compact design make marking industrial floors quick and easy.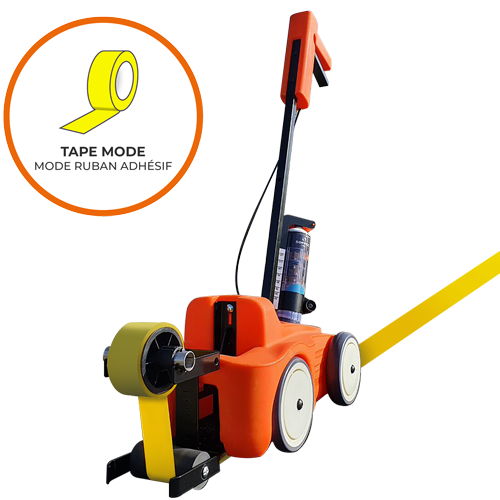 Data sheet
Product type

Marking accessory, Marking complement

Application domain

Line marking, Security, Ground signage, Signalling and events

Application area

Concrete, Bitumens, Woods, Metal, Plastic, Plaster

Packaging

Per unit
Specific References
EAN13

3598300022619