More info
---

DURABLY VISIBLE

,
THE SOPPEC TRACING PRO FLOOR LINE MARKING PAINT
DOES NOT CLOG UP!
The SOPPEC TRACING® PRO Floor Line Marking Paint was designed to secure workplace safety through safety signage compliance, for yourself, your employees, your visitors and clients.
SOPPEC TRACING® PRO FLOOR MARKING PAINT
HAS MANY ADVANTAGES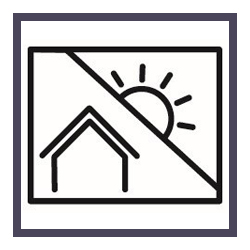 It offers the possibility to carry out markings on the ground outside as well as inside.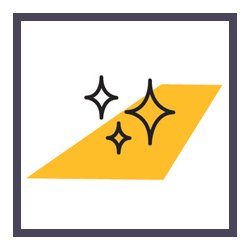 It offers exceptional quality and resistance to clogging.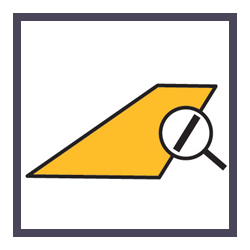 It guarantees sharp edges and a high flow rate over a longer distance than its competitors.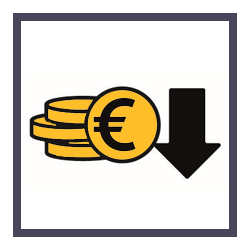 It allows you to make your markings more quickly and at lower cost.
Stop spending up to € 35 excl. VAT per aerosol, when SOPPEC TRACING® PRO provides you with a higher level of performance for 30% less!
FIND OUT THE BENEFITS
OF SOPPEC TRACING PRO FLOOR FLOOR LINE MARKING PAINT
THE FASTEST FLOOR LINE MARKING PAINT ON THE MARKET
Operated with the SOPPEC DRIVER ™ application trolley, the SOPPEC TRACING PRO ™ aerosol marking paint provides
you with optimal flow and coverage for a 1,2 km/h application speed (or 10 m within 30 seconds).
As it dries quickly, it stands today as the fastest aerosol line marking system on the market to apply sharp edge lines
with no need to clean the trolley.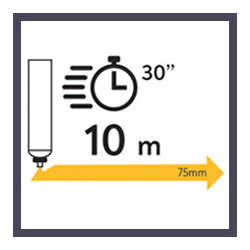 OPTIMAL APPLICATION SPEED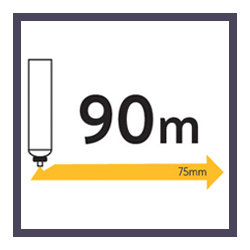 90 M LENGTH COVERAGE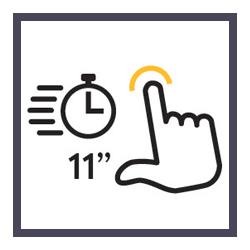 TOUCH-DRY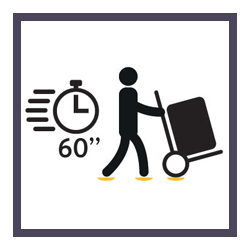 LIGHT TRAFFIC-READY
THE EXCLUSIVE FORMULA DEVELOPPED WITHIN OUR LABORATORY IN NERSAC (FR) SECURES AN OUTSTANDING PERFORMANCE :
Resistance to clogging far ahead of all competitors.
90 m coverage within 75 mm line width with 1 aerosol can, on smooth surface (concrete) at optimal speed.
Brigthness, contrast, durability, it is an industrial grade marking paint that whithstands the most severe conditions (UV, solvents, pedestrian, car or forklift truck traffic) indoor or outdoor
The pre mounted exclusive and versatile spray nozzle fits on the SOPPEC DRIVER ™ application trolley or can be used by hands to spray on stencils
Formula certified NSF (food storage) and guaranteed free of Xylene, chlorinated solvents and aromatic compounds.
Delivered as 750 ml net aerosol cans, the optimal content for efficient line marking execution.
Recognizable by its transparent cap and colored collar, its packaging allows you to always identify the color contained in the aerosol.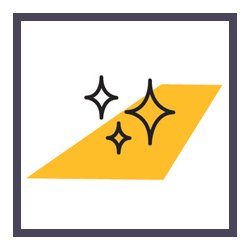 NO CLOGGING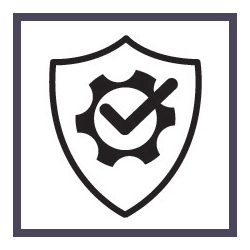 INDUSTRIAL GRADE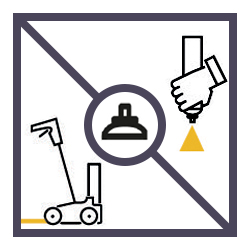 VERSATILE PRE-MOUNTED NOZZLE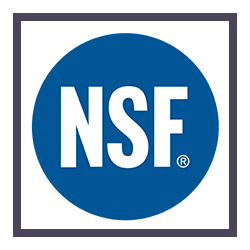 NSF CERTIFIED
AVAILABLE IN 7 BRIGHT STANDARD COLORS
TO COMPLY WITH REGULATIONS
| Reference | 152000O | 152001O | 152002O | 152003O | 152004O | 152005O | 152007O |
| --- | --- | --- | --- | --- | --- | --- | --- |
| # | | | | | | | |
| Couleur | WHITE | BLUE | YELLOW | BLACK | RED | GREEN | GREY |
| RAL | RAL 9016 | RAL 5017 | RAL 1023 | RAL 9017 | RAL 3020 | RAL 6024 | RAL 7045 |
CHARACTERISTICS
OF SOPPEC TRACING PRO FLOOR LINE MARKING PAINT
Thermoplastic acrylic resin binder.
Satin finish.
Inorganic and organic pigments free from heavy metals such as lead or cadmium 1000 ml aerosol can / 750 ml net.
Per box of 6 per color.
Manufactured in France.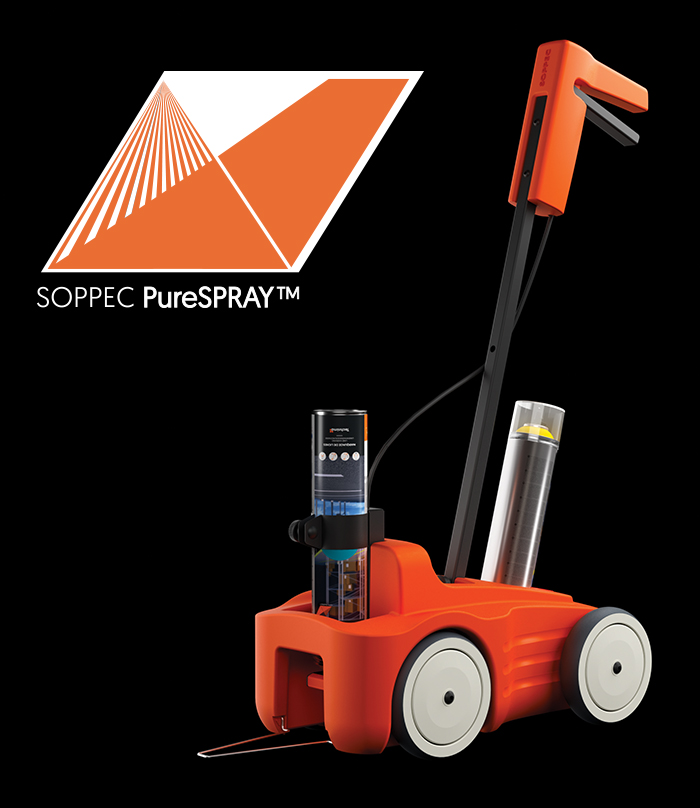 The SOPPEC PureSPRAY™ system stands for the very best of TECHNIMA 's expertise within the area of aerosol marking paint.
It is the very unique combination of a paint formulation with more pigments, the exclusive design of the combo « aerosol + spray nozzle + trolley » which secures a pure line, with no need of flanges or other tweaks to keep the line edge quality under control.
The trolley does not require cleaning after use.
The pressure level within the aerosol can along with the spray system were designed to provide fast and high coverage marking. The Optimal Application Speed of the SOPPEC PureSPRAY™ system is the highest on the market.
Using the SOPPEC DRIVER™ application trolley and the SOPPEC TRACING® PRO paint spray cans, you proceed with 500 m within 30 minutes, and you don't have to clean the equipment.
The SOPPEC PureSPRAY® system is providing you with a precise marking with no side-spray.
It is 40% faster to use than its closest competitor.
KNOW MORE ABOUT THE SOPPEC PURESPRAY SYSTEM
Articles du blog en relation
Aucun article du blog en relation