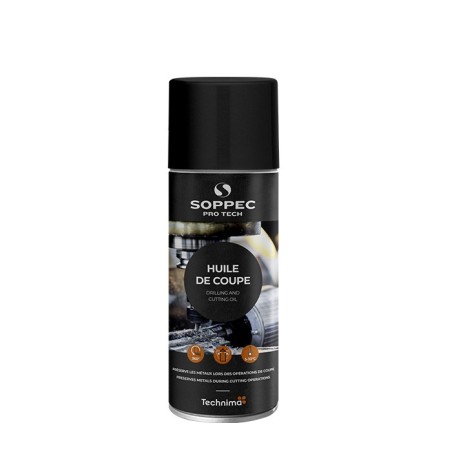  
Cutting oil
Professional tapping and cutting oil
Professional tapping and cutting oil prevents metal overheating during boring, cutting, grinding, milling, sawing, sanding and planning, etc. It protects and lubricates tools, reducing wear and increasing working speed, saving both money and time.
See product's full description
Specifications of the Cutting oil
Packaging: 400 ml
Composition: mineral oils with extreme pressure (EP) and anti-wear (AW) additives
Appearance: light brown oil
Propellant: propane-butane
VOC-EU g/l: 161 g/l
Relative density (20°C g/ml): 0.807
Vapour pressure at 20°C: 3.3 - 3.9 bar
Spray flow: +/- 2.0 g/sec
Instructions of use of the Cutting oil
Shake thoroughly the cutting oil before applying. Spray tools and equipment thoroughly before using. It is important that the tools and equipment remain damp.
CLP labelling with two pictograms.
Dangerous. Follow the precautions.
H222 Extremely flammable aerosol.
H229 Pressurised container: May burst if heated.
H411 Toxic to aquatic life with long lasting effects.

Health and safety
Safety data sheets are available free of charge on the internet: www.quick-fds.com.