Come and find us for the first time in North America !
Following our international development strategy, the TECHNIMA Group will finish this year by exposing at THE BUILDINGS SHOW fair that will be located at the Metro Toronto Convention Center, CANADA, from the 29th of November until the 1st of December.
You will be able to meet Günay KUCUKOGLU, our "new International Development Director", that will be in charge of presenting our ranges of products to the Canadian and American professional workers, with a particular focus on the following ranges of marking paint & marking accessories :
-          SOPPEC CONSTRUCTION : worksite markers & construction marking accessories
-          SOPPEC FOREST : forestry markers & wood marking accessories
-          SOPPEC LINE : Line marking paints & line marking equipment
Where can you find us ?
We will be located at booth #533. Please feel free to contact us before the event in order to take an appointment with our on-site representative. To do so, you can write us a message through our contact form.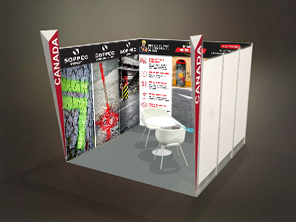 Who will we be able to meet ?
THE BUILDINGS SHOW, which gathers nearly 30500 participants per year, is an opportunity for us to build an extensive network in the US building sector.
THE BUILDINGS SHOW is the largest fair / conference / exhibit of its kind in North America and is nowadays recognized as the leader in professional development in its fields of activity.
The fair is also an important meeting place of associations that organize their mutual events in conjunction with the show.
Will be there :
Consultant, Engineer, HVAC / Building Engineer, Specification Writer, Urban Planner : 17.1%
Architecture, Interior Design : 15.2%
Construction, Management, Contractor (non-residential), Renovator (non-residential) : 14.3%
Building Owner (Developer, Property Manager) : 12.6%
Contractor (residential), Renovator (residential), Homebuilder : 11.4%
Industry Personnel : 10.2%
Building Operations, Facility Management, Plant Management : 6.1%
Concrete Industry, Manufacturer, Distributor, Supplier, Retail : 5.4%
Government : 3.9%
International Guest : 3.4%
Asset Manager, Real Estate Broker, Real Estate Financing, Lawyer : 2.8%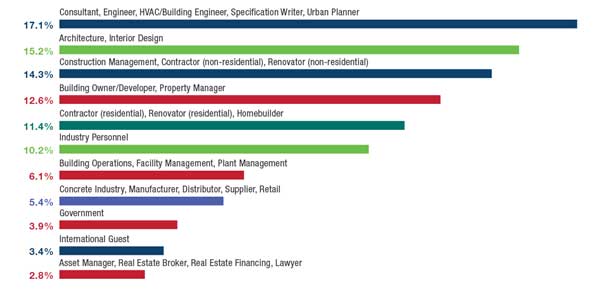 We're actively looking for distributors in the US and Canadian markets
Keep in mind that the TECHNIMA Group is searching some new partners and distributors of SOPPEC brand spray marking paints in the American and Canadian markets.
 We look forward to meet you there !