More info
---
DISCOVER THE DITYSPRAY SYSTEM
The DITYSPRAY refillable spray can system is a real revolution and alternative to the classic aerosol. Today, this system is the only air conditioning solution that uses compressed air as a propulsion force in a rechargeable and transparent case ! It is ideal for confined or high-risk working environments and allows all kinds of products to be applied while respecting people and the environment.
KNOW MORE ABOUT THE DITYBOX
Approved transparent TR90 housing that is shock- and wear-resistant, and reusable. DITYBOX is the receptacle for DITYBAGS. DITYBOX has a valve
at its base for compressed air supply. The product is propelled by the compressed air pressure on the DITYBAG. A screw-tightening ring is used to seal the system.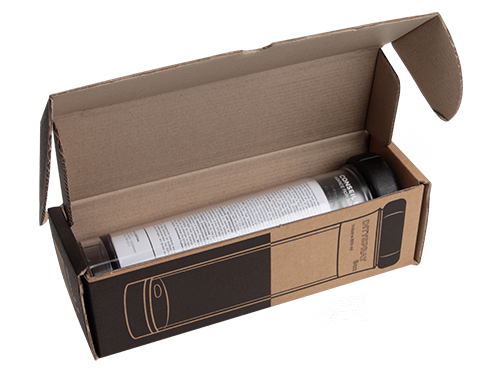 SPECIFICATIONS OF THE DITYBOX
Working pressure and maximum service pressure = 8 bar. Test pressure = 12 bar.
Maximum and minimum design temperature TS min / TS max = -5°C / +60°C. Volume V = 0.58L.
Pressurisation fluid = air. PED 97/23/EC category = 3.3 - « Conforming to the European directive PED 97/23/EC according to category 3.3 ».
RECOMMENDATIONS ON THE MAXIMUM TEMPERATURE AND PRESSURE
In normal use, DITYBOX is designed to operate at a maximum pressure of 8 bar at temperatures between -5°C and +60°C. These pressure and temperature limits must not be exceeded. Overpressure of the DITYBOX (exceeding 8 bar) or exposure to extreme temperatures (below-5°C or above 60°C) may present risks for the user.
You can learn more about the strength of the DITYBOX by reading our section on DITYSPRAY system tests.
DITYBOX AND DITYBAG STORAGE CONDITIONS
shelter from the cold, sunlight and rain.
CONDITIONS OF USE
avoid shocks to the DITYBOX.
PRESSURIZATION CONDITIONS
Pressurize to a maxi-mum of 8 bars.
Pressurize with air only.
Use only DITYSPRAY consumables.
WHAT NOT TO DO
Do not use a DITYBOX that appears cracked.
Do not use a leaking DITYBOX.
Do not attempt to repair a damaged DITYBOX.
Do not attempts to open the spray before it is empty.

DO NOT CHARGE THE DITYBOX WHEN THE COMPRESSOR IS CHARGING.
Guaranteed 3 years parts and workforce.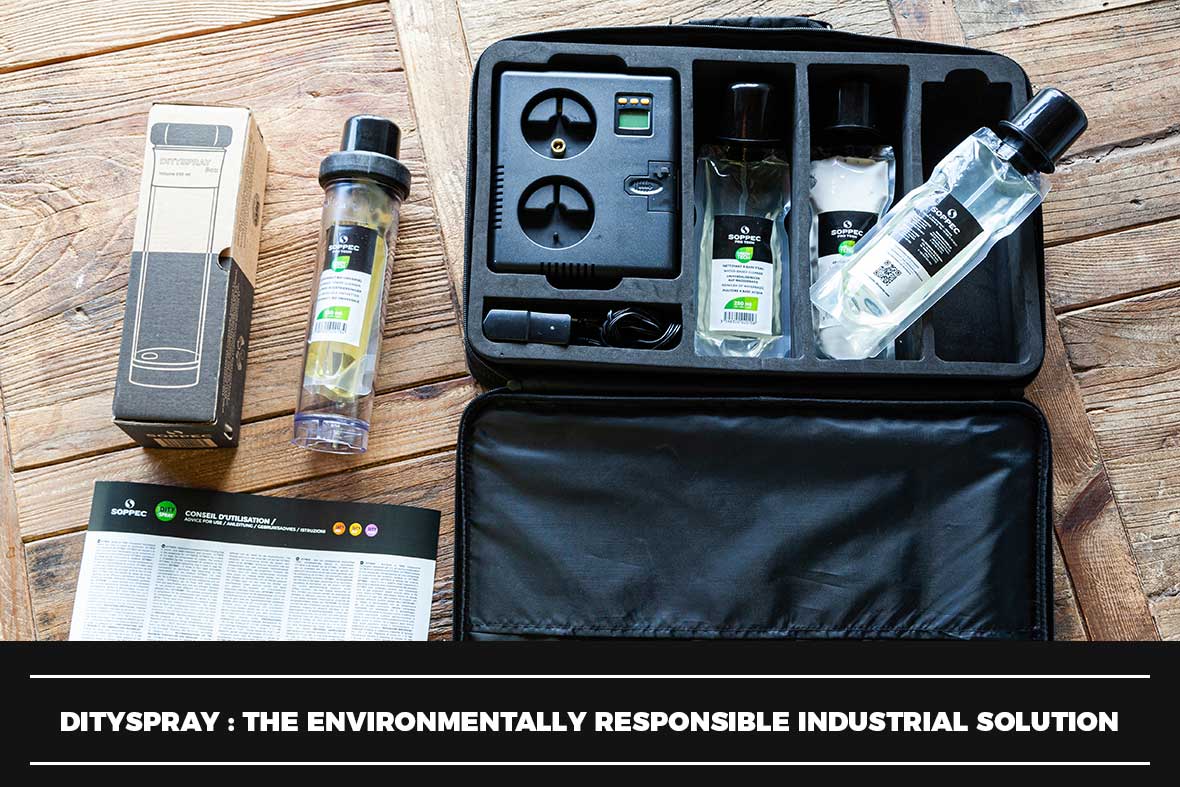 DITYBOX INSTRUCTIONS FOR USE
| | |
| --- | --- |
| | 1) Screw out the empty DITYBOX cap. |
| | 2) Screw out the DITYBAG cap and fill it into DITYBOX. |
| | 3) Screw in cap onto Ditybox to make airtight the system. |
| | 4) Match the connection of the inflating valve of DITYBOX to a compressed air network or on the compressor and supply it with air until a pressure of 5 bar is reached. |
| | 5) Spray your product. |
| | 6) Empty the remaining air by pressing the DITYBOX's inflation valve or by connecting it to the deflation tip of your compressor. |
| | 7) Screw out the cap of DITYBOX. |
| | 8) Take out DITYBAG and close the cap. |
| | 9) Screw in the cap on DITYBOX. |